Podcast: Download
Strategic storage of handguns and placing them in areas of your home that are not inviting to thieves but easily accessible to you.  Keep in mind your children and gun proofing your kids rather than kid proofing your guns.  But if you've ever wondered how to store handguns so that you and only you know where they are then tune in.  In segment one I cover some listener feedback and a brief review of my new M-Tac neutral cant holster by Comp-Tac.  Segment number 2 is all about strategic placement of your handguns.
Highlights:
Segment #1
Why you should get a concealed carry license.
My new view on Open Carry.
Listener feedback.
Segment #2
Please join me at the Gun Rights Radio forum and also listen to my other podcast Today's Survival Show. Don't forget to check out my You Tube channel and The Handgun World Facebook page!
Thanks for listening,
Bob Mayne
Handgun World Show
Sponsor of this show:
Comp-Tac Holsters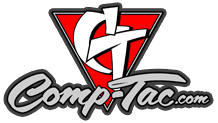 My Minotaur Neutral Cant Holster