Podcast: Download
Training your mind will help you be more effective to defend yourself with your bullets.  This is another episode on mindset. The fighting mindset and according to Gabe Suarez, the silly things gun schools teach that could get you killed.
Highlights:
4 key points to maintain safety for you and your family.
The Bullet Proof Mind. (Lt. Col. Dave Grossman)
Selecting holsters suitable for defense rather than gun games.
Thy myth of the "one caliber" solution.
Excessive focus on long range handgun shooting.
Sighted shooting vs. Point Shooting.
Elaborate target systems.
Ignoring Combatives.
Lack of training like you would fight.
Freedom Raffle.
Negative criticism regarding Episode 70.
Freedom Raffle Sponsors: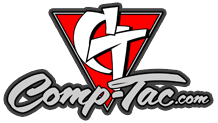 Join me at the Gun Rights Radio Network and Forum.