Podcast: Play in new window | Download (Duration: 1:08:08 — 31.2MB)
Subscribe: iTunes | Android | RSS
Cheryl Todd from Gun Freedom Radio is my first guest. She talks about her journey to concealed carry and the challenges women sometimes deal with to conceal carry. My 2nd Guest is Paul Lathrop from the Polite Society Podcast to answer a popular question…why didn't he sue?
Show Sponsor: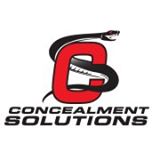 Use coupon code "handgunworld" to get 10% off your order:
Network Sponsor: Armed Citizens Legal Defense Network (use tracking code "Paul" or 15625) to help the SDRN.